Rhinoplasty, commonly known as a nose job, is a cosmetic procedure that improves facial symmetry. Whether you have a breathing complication or you are looking for a more beautiful appearance, nose surgery can help you achieve your desired results. As one of the thriving centers of plastic surgery, Dubai has gained a good reputation in Rhinoplasty. Dr. Sohrabi is one of the best rhinoplasty surgeons in Dubai. With his great experience and skills, we ensure that you will receive high-quality service and the result of your nose job will be satisfactory. We can guarantee that the highest standards of medical care will be met before and after your nose job.
?Why should you choose Dubai for Rhinoplasty surgery
According to a study on the generality of cosmetic surgeries in UAE, some social traditions such as polygamy, push women to undergo various cosmetic surgeries, including nose surgery. Therefore, the surgeons' skills and experience will improve fast.
According to the Dubai Health Authority (DHA), In Dubai's private health sector, a total number of 226,307 cosmetic procedures (both surgical and non-surgical) were performed in 2016, which shows a whopping 71% increase in comparison to the previous year. As a result, the number of skillful plastic surgeons and practitioners is growing significantly.
Such an increase in demand for experienced and skilled cosmetic surgeons will also affect the UAE's rhinoplasty market growth positively within the next five years. Around 236 licensed plastic surgeons and 386 licensed dermatologists were active in 2018 in Dubai. [Source]
Another reason that makes people undergo cosmetic surgery in the UAE is the professionalism of plastic surgeons in the UAE. Many of them are trained by professional American doctors and surgeons; therefore, they will offer high-quality services to their patients
Nowadays, with the advancement of technology, UAE and Dubai have gathered modern gadgets and high-quality materials. Moreover, they have updated their operation rooms and surgical methods to take care of their patients.
Now you've figured out why so many people choose Dubai health centers for rhinoplasty. Let's take a look at the professional portfolio of one of the best surgeons in Dubai
A Glance At Dr. Sohrabi's professional Portfolio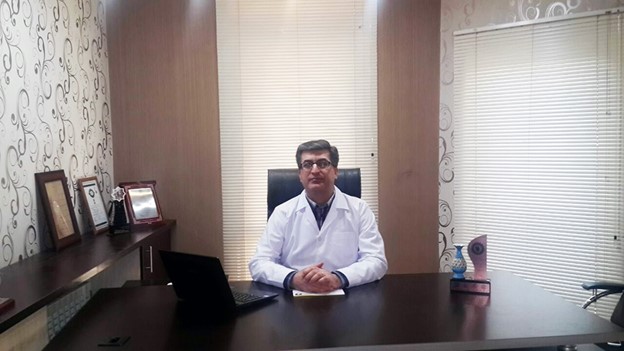 Dr. Hamidreza Sohrabi is one of the most talented board-certified Otolaryngology surgeons. After completing his specialty training in ENT (Otorhinolaryngology) at the University of Medical Sciences in Iran, he became one of the primary members of the American Society of Plastic Surgeons in 2008
Dr. Sohrabi's proficiency, skill, and extensive experience have provided his patients with satisfying results. We are going to review the characteristics of this specific technique
:Dr. Sohrabi's method of Rhinoplasty
.Fully preserves the respiratory function which will facilitate post-surgery nasal breathing
Eliminates the need for any nasal tampons after the surgery. Therefore, patients won't experience any discomfort that comes with the removal of the tampons
Minimizes the possibility of post-surgery pain to a point that 80% of his patients have not felt any significant pain after the surgery
Won't leave any significant bruises and swelling and all post-operation signs will resolve on their own after a few days
Doesn't need any synthetic prosthesis. Therefore, the possibility of rejection has been minimized remarkably
?What features affect the cost of rhinoplasty in Dubai
Rhinoplasty treatment is considered an elective procedure and, therefore, is not covered by health insurance. The final cost may depend on several factors such as the experience and qualifications of the surgeon performing the nose job, plus the medical center's reputation as well as location.
Qualifications of your practitioner
There are a great number of medical centers in Dubai with doctors who are graduates of different universities. Cosmetic surgeons who are board-certified from European countries or USA are considered to be highly qualified compared to doctors with regional qualifications. This will undoubtedly reflect in the final price of your nose job. Moreover, each doctor can have a specific technique for nose surgery that may have an impact on the costs as well.
Experience of the practitioner
In the field of cosmetic procedures, experience and competency speak first. Accordingly, if you choose a highly experienced surgeon, you should expect to pay more.
Reputation of the clinic
Typically, modern clinics are more expensive. Sometimes, cosmetic clinics cost more than public hospitals.
Keep in mind that Dubai is an expensive city after all, with some of its neighborhoods being more expensive than others. Some medical centers deliver luxury care and VIP services to their patients. Therefore, the final cost may also be impacted by the hospital's location.
All in all, the final cost of rhinoplasty in Dubai and Abu Dhabi depends on various factors and the average price can be something between AED 18,000 to AED 30,000. If don't live in Dubai, you have to consider the costs of your flight and stay as well. You'd better consult with your doctor to get a quote and manage your budget accordingly.
The Society of Popular Rhinoplasty Surgeons in Dubai
When it comes to a nose job, it is essential to choose your doctor carefully, as revision procedures are complex and not very rewarding. Here is a list of top-notch plastic surgeons in Dubai:
| | | |
| --- | --- | --- |
| Surgeon's name | Address of their  associated hospital | Years of experience |
| Dr. Mohan Rangaswamy | Al Zahra Hospital, Dubai | Principal Consultant, 28 years of experience |
| Dr. Ibrahim Abi Abdallah | Saudi German Hospital, Dubai | Senior Consultant, 27 years of experience |
| Dr. Jamil Al Jamali | Medcare Hospital Al Safa | Senior Consultant, 22 years of experience |
| Dr. Frank Conroy | American Hospital, Dubai | Consultant, 25 years of experience |
| Dr. Alya Al Mazrouei | Prime Hospital, Dubai | Consultant, 20 years of experience |
Cosmetic clinics and institutions in Dubai
In the following list, you can see the names of hospitals and clinics in Dubai that perform cosmetic surgeries, with a focus on rhinoplasty:
The Hospitals in Dubai
Al Zahra Hospital, Dubai
Saudi German Hospital, Dubai
Burjeel Hospital, Dubai
American Hospital, Dubai
Canadian Specialist Hospital, Dubai
Prime Hospital, Dubai
Zulekha Hospital, Dubai
Thumbay Hospital, Dubai
Royal Clinic Dubai, AT Aesthetics, Bizrahmed, Al Shunnar Plastic Surgery, Elite Plastic & Cosmetic Surgery Group, Amaryllis Polyclinic, and Cosme Surge, are among the leading rhinoplasty centers in the UAE that are projected to become very popular in 2023 – 2027.
Conclusion
The first step in a nose job treatment is to find an experienced and certified surgeon with a good reputation and a history of satisfactory results. As the best nose surgeon in Dubai, Dr. Sohrabi and his team provide the best Rhinoplasty services you can find. As a member of the American Society of Plastic Surgeons, he is an expert in all types of nose surgeries. In addition, he constantly participates in new seminars and training to learn about leading Rhinoplasty techniques.
Frequently asked questions
?Is Dubai a Good Choice for Rhinoplasty
Yes. Rhinoplasty in Dubai is one of the most requested cosmetic procedures
?when should I book my consultation session for my rhinoplasty with Dr. Sohrabi 
You'd typically want to book your consultation session as soon as possible. Most popular plastic surgeons have a jam-packed schedule and you may not be able to get an appointment in the near future. Having a clear timeline will prevent unnecessary last-minute surprises.
?Is rhinoplasty covered by insurance in Dubai
No, since rhinoplasty is a cosmetic surgery, the expenses are not covered by insurance
?Are hospitals expensive in Dubai
Medical services in the UAE are expensive, but you get what you pay for. Therefore, you can manage the budget by choosing a public hospital. For UAE residents, public hospitals and clinics are very affordable
?how much is the success rate for rhinoplasty in Dubai
Dubai is well-known for its high-quality Rhinoplasty procedures in the world. The success rate of over 90% proves that UAE surgeons are professional nose job surgeons
?when is my follow-up session
You have to visit your doctor one month after the surgery for a follow-up session. The follow-up sessions ar important so if you don't live in Dubai, you must book your sessions in advance so that you can schedule your flight and book a hotel